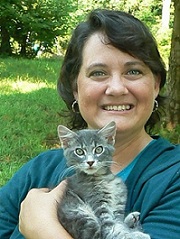 My name is Samantha Bell, and I'm an author, illustrator, artist, teacher, and mom of four wonderful kids. I love finding ways to create things, and I love sharing them with you! If you have an idea of something you want to make, but you don't know quite where to start, you've come to the right place. I'll share  ideas, tips, techniques, books, videos, and websites to help you along your creative journey.
If you don't have formal art training, don't worry! I don't either! In fact, my degree is in history. But I do love to draw!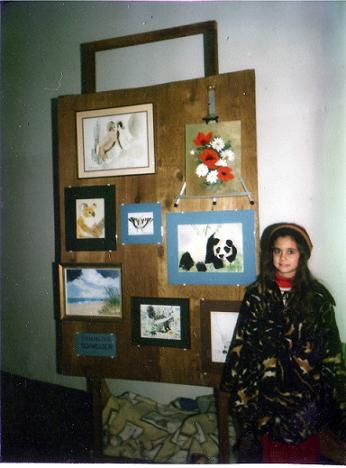 Ever since I was little, I always enjoyed art and writing. I didn't really pursue either, though, until a couple years after college. Then one summer, my sister suggested I teach art to my nieces and nephews.  Me? Teach art? The idea sounded a bit crazy, but I could show them what I knew.
And it went really well! So I kept teaching the kids, as well as teaching myself with books from the library (these were the pre-internet days). And I kept improving. 🙂  You can see examples of my artwork here.
Twenty years later, I'm still teaching art to children and adults. I also teach creative writing at our homeschooling co-op, and I present lessons and workshops at schools, libraries, conferences, and writer's groups. I've sold a number of paintings and commissioned works to individuals.
I'm also publishing work online and in magazines, as well as writing nonfiction books for children. I've illustrated a number of picture books, including four of my own. And all with a degree in history!
Is there something you'd like to create? You can do it! Just grab your favorite supplies and get started!

Interviews
You can also find me online in the following interviews:
With Suzanne Lieurance – BookBites for Kids Podcast
With Joan Edwards – "An Interview with Samantha Bell"
With Arbordale Publishing – "A Conversation with Samantha Bell"
With Sally Matheny and Write2Ignite! – "Writers are Flexible" 
With Nancy Stewart – "Artist for All Seasons"
With Sandy Carlson – Part of the Random Acts of Publicity 2011