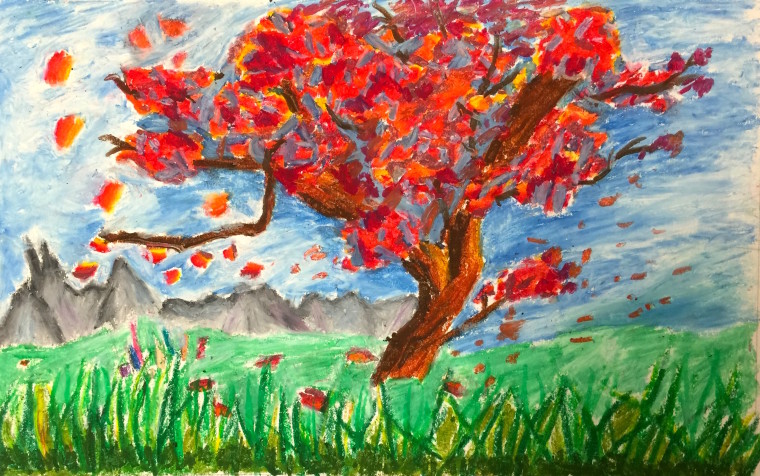 There are lots of online art contests for kids, and as I come across them, I'll post them on this page. Please check into them before submitting artwork. If I hear that a particular contest is not a good one to enter, I won't list it again.
Why should children enter art contests? Contests can be another way to help build confidence. Find out more here.
To find out more about a certain contest, click on the name below. If you have a contest you'd like for me to list, please contact me.
If you'd like to see a list of past contests, click here.
Be sure to also check out the free lessons and kids' art galleries on this site!
Art Challenges
DEADLINE: Fridays, 11:59 pm EST
AGES: All
DEADLINE: New Topic Every Friday
AGES: All
Art Contests with Deadlines
DEADLINE: Varies by Country (check website)
AGES: 15 and under
Deadline: January 15, 2018
Ages: 5-15
Deadline: Must be received by January 19, 2018
Ages: 6-17
Deadlines: US – DEADLINE PASSED (Postmarked by December 1, 2017); International – Received by February 1, 2018
Ages: 5-19
Deadline: February 1, 2018
Ages: 16 and under
Deadline: February 12, 2018
Ages: 2-12
Categories: Film, Performance, Website
Application Deadline: February 15, 2018
Ages: Grades 4-12
Deadline: March 1, 2018
Ages: 4-17
Deadline: March 16, 2018
Ages: 9-16
Deadline: April 23, 2018
Ages: 11-19
Online Gallery
This isn't a contest, but a place to exhibit artwork:
DEADLINE: Ongoing
Ages: All Children
Ongoing Art Contests for Kids
DEADLINE: Last day of each month
AGES: Any
Deadline: Last day of each month
Ages: 18 and under
DEADLINE: Monthly
Ages: 13 and under