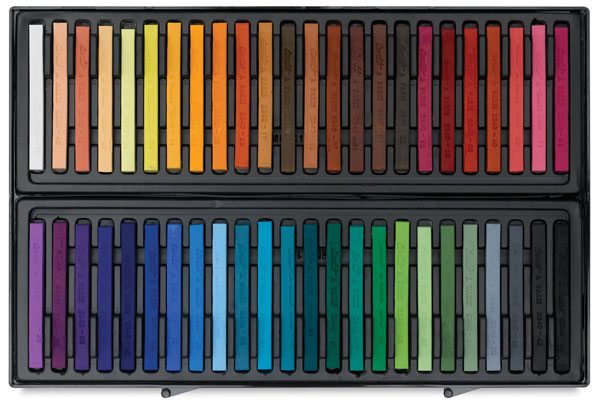 The French scientist Nicolas-Jacques Conté invented the square conte crayons in the late eighteenth century. They are made of a mixture of compressed graphite and clay and come in a range of colors, the most popular being black, dark brown, grey, white, and red-brown.
These crayons are harder and thinner than traditional soft pastels, so many artists use them for drawing and sketching instead of "painting" with them.

I have
n't used these a great deal, but if you'd like to give them a try, here's a site that will help you along as you experiment with this type of media: Drawings By Jean Vincent.
This site features the work of artist Jean Vincent in these crayons. Also includes the history of the crayons, tips for using them, and a discussion board.