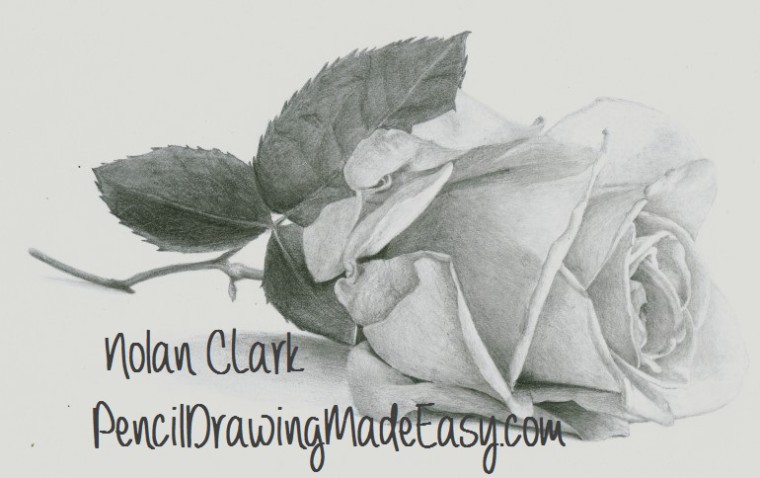 I had the pleasure of "meeting" artist Nolan Clark — well, not in person, as he's on the other side of the world in New Zealand! But I did meet him via email concerning his pencil drawing course, Pencil Drawing Made Easy.
I was really interested in his course. My days are so full right now, taking a class isn't really an option. But I love to learn online. So I checked it out.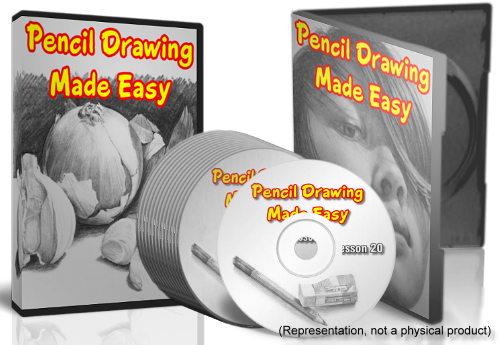 Looking at Nolan's photo, he appears so suave and ultra-cool, that I have to admit, I would probably be really intimidated if he were my art instructor. But his manner is actually very mellow and approachable. It would be fantastic to be in one of his classes.
Here's his bio:
Nolan Clark has been teaching artists to draw and paint since 2000 in his studio in South Africa. In 2008 he emigrated to New Zealand and took his teaching online. Since then he has taught over 3 million people to draw and paint. He specializes in taking beginner artists and teaching them how to draw and paint realistically. 
The Videos
Each video is about 2 hours long, and each is filmed as if you're right there in the studio with Nolan. He talks to you as if you were a student stitting at the table. In a conversational style, he describes everything he's doing so you don't miss a thing.
And the videos cover lots of material! From basic supplies, to shading, to drawing portraits, you'll find it in this course.
Is It For You?
Pencil Drawing Made Easy isn't a course for young children, although teens who are interested in drawing would learn a lot, as would adults wanting to sharpen their skills. Nolan goes through each step so carefully that it takes a while to complete a picture. I recommended it to my 13- almost 14-year-old daughter who has spent the past year drawing portraits. She's patient enough to watch and learn from the lessons, and I know she would really benefit from them.
And I have to say, as I watched them, I learned a lot! These videos are for beginning artists as well as those with more experience. I've been drawing for years, but there's so much information in each one. You can't help but improve!
Money-Back Guarantee
I am promoting Nolan's course as an affiliate, so I do receive some income when someone purchases the course (Yay for me!). But I wouldn't recommend it if I didn't think you could gain a lot from Nolan's  instruction (Yay for you!). It's well-worth the cost.
I don't mind listing free opportunities on the site, since you can look into those and decide for if they are right for you or not. But when it involves funds you've worked hard to earn, I want to be sure you're getting a quality product. And with Pencil Drawing Made Easy, I believe you are.
BUT — you don't have to just take my word for it! Nolan offers a 60-day Money Back Guarantee. So if you aren't satisfied with your purchase, he'll give you a refund.
Want to check out Pencil Drawing Made Easy? Just click on the image below!